BLACK EYE
Regular price
Sale price
$25.00 USD
Unit price
per
Sale
Sold out
Characters: BNN, MAD, Stitches, Lamia, Wolf, Christmas, Hawk, Raven, Bear, Johan, Redd, Bee, Ahilla, Worm
Size: A5, 32 pages, Black & White
Material: Paper, Matte Vinyl (Sticker), Acrylic (Charm)

Presenting my OCs dressed-up as maids and doing random things! The book features x14 of my own drawings, and x13 guest art from my livestream community.

The first-press zine bundle includes the book, a small BNN acrylic charm, and a BNN matte vinyl sticker. Reprinting of the zine will not include the bundle item freebies.
All zine orders will be shipped from 6th June.
Warning Notes:
The zine itself is suggestive BL overall. Some of my characters have traces and suggestions of violence and darker themes from their original stories. Warnings for this zine include images of scars and implied murder (Thanks Lamia...).
The R18 omake is explicit!
The bonus content is ~8pgs of NSFW, BL sketches and doodles of my OCs. I'll be printing these at home so please expect a home-made feel.

DISCLAIMER:
By purchasing the R18 Bonus Content, you are confirming that you are of legal age to view sexually explicit content in your country.

Share
View full details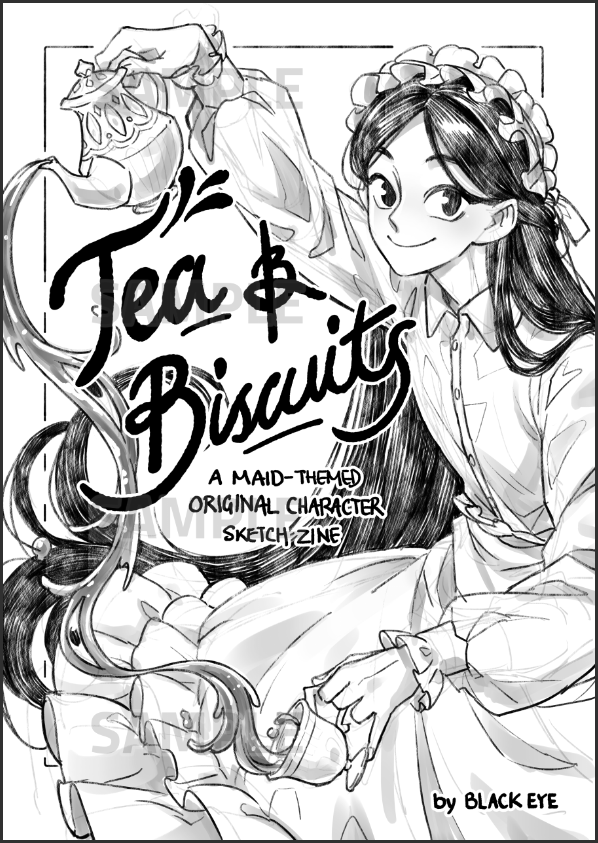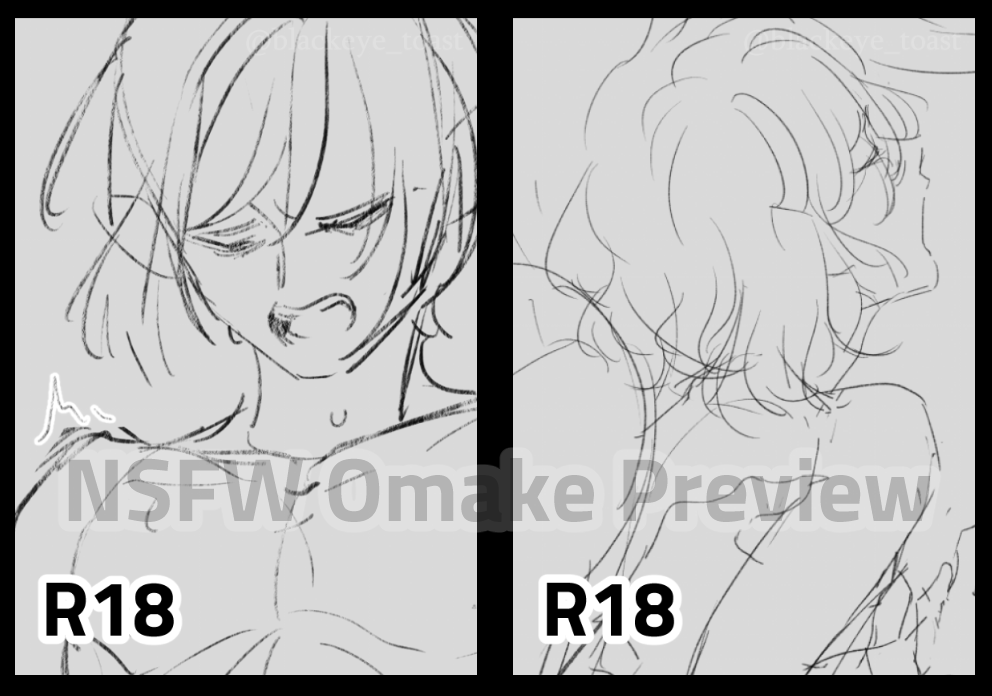 Frequently Asked Questions!
My acrylic charm look scratched!

Don't worry!! It's probably the protective clear film that is damaged. To protect the charms from damage in transit, we leave these on all of our charms. Epoxy (rounded) surfaces will not have a film on them.

All flat surfaces of our acrylic charms and standees have a thin film on them (sometimes they're a little frosted, other times they are clear, so it's hard to tell just by looking).

How to peel the protective film:

Gently scratch/pick at the edge of the charm until a corner of the film is lifted. Grab this to peel the rest of the film off the charm!

You can find this information, and much more under our "Info Centre" section.
T-Shirt Care Instructions:

Material: 100% Cotton, Pre-shrunk, Water-based eco friendly inks.
Finish: Screen Printed
Notes: Every shirt is printed by hand and manually aligned. Please expect slight misalignment/variation between shirts.

Care Instructions:

Turn inside-out and machine wash cold with like colours.

Do not bleach.

Do not tumble dry, do not dry clean.

Line dry only.

For a longer lasting print, hand-wash and line dry.
Choose the right shipping option!

All of our items are shipped from Auckland, New Zealand.


We offer the following shipping methods for international orders.

Letter Post (stickers and postcards only via stamp, no tracking)
Economy Parcel (cheapest option, no tracking)
Economy Registered (tracking)
Economy Plus (2kg+, tracking)
Courier (signature on delivery, tracking)

We ship to most countries via New Zealand Post and EMS Couriers.
Please note that Economy Registered and Courier options are not
available to some countries.


Orders will be shipped out once a week, on Monday/Tuesdays.